When Worlds Collide Artists
"Bianca's voice, paired with her powerful original music, evokes the deepest and most sensitive emotions from her band members as well as audience; it's a truly spiritual experience."
"Her deeply personal and unapologetic songs paint pictures of her world, immersing the listener in her experiences." - Soul Cycle
Bianca Muñiz is a New York based singer-songwriter, two time cancer survivor and a mental health advocate. With a truly unique way of captivating the unspoken; she takes her listeners inside of her mind, painting unapologetic pictures of vulnerable yet passionate truths, while entangling them into her uplifting experiences, without any refrain. With music of such originality, it makes it difficult to categorize into one genre, she calls it avant-pop.
Quay Dash is a rapper and a solo artist from the Bronx, New York City. Her work looks into her experiences as a Black transgender woman living in modern day America.
Quay has performed and DJ'ed at nightclubs, concert venues, and art galleries across the United States and Canada and her first project, her EP "Transphobic", was released in September 2017.
Quay promptly joined Peaches for her North American tour after the release of "Transphobic". She released her mixtape SATAN'S ANGEL" in April 2017 .Quay is set to release a new project called Bedtime this year.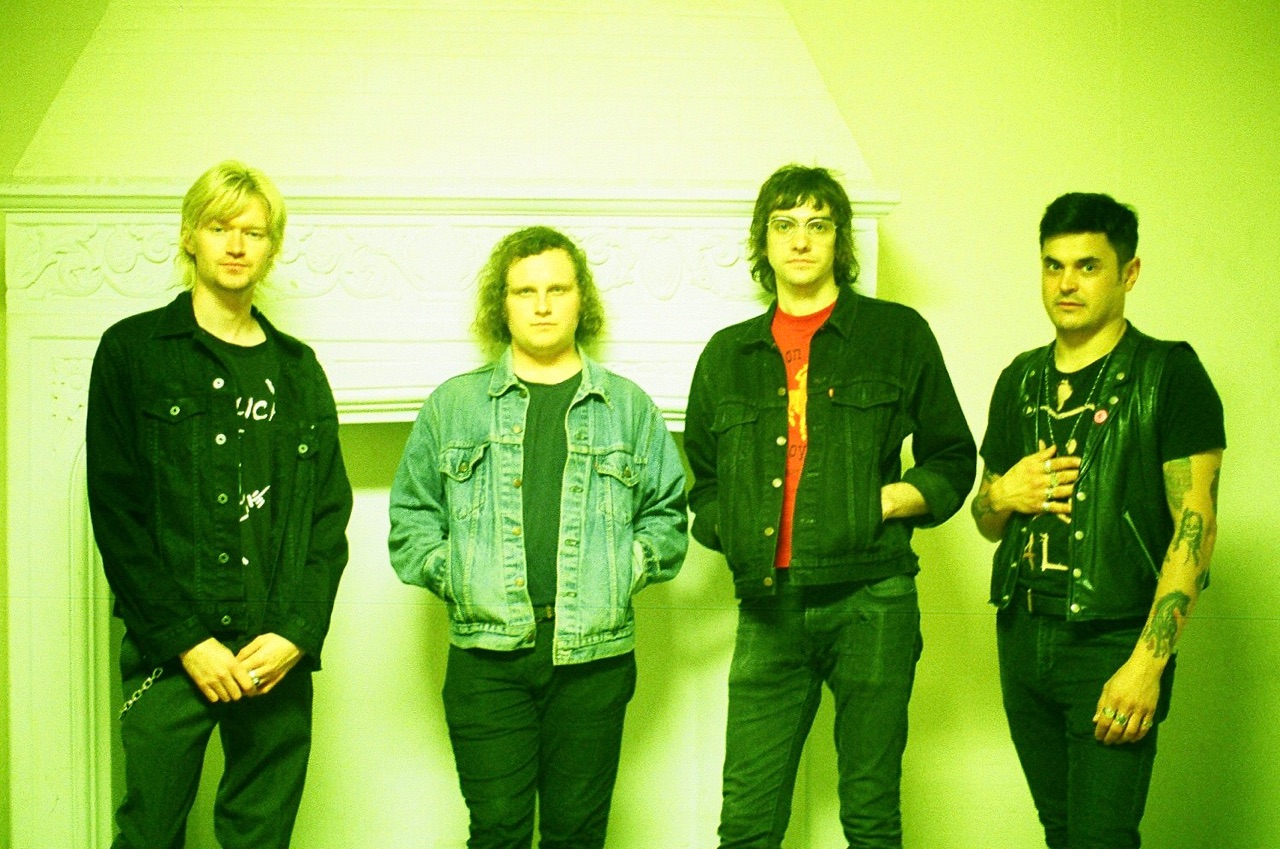 Acid Dad first appeared in the New York scene at the onset of 2016. After spending the year self-releasing demos recorded at their studio in upstate New York, the band garnered local praise from the likes of Oh My Rockness, Consequence of Sound, BrooklynVegan, Stereogum and more. After releasing their debut EP "Let's Plan a Robbery" in February 2016, followed by their first sold-out show at Baby's All Right, Acid Dad embarked upon a two month tour of the United States. Fresh off their first tour, which included numerous SXSW performances as well as appearances on Daytrotter, Audiotree and Jam in the Van, the band started writing their debut LP.

At the outset of 2017, the band began recording what would become their first full length. Now part of the Greenway Records family, their Self-Titiled debut LP was released March 9th to rave reviews from the likes of The New York Times, Consequence of Sound and Brooklyn Vegan. The release of Acid Dad was followed by a US tour which again included SXSW & sold out shows in New York, LA & San Francisco. On the tail of that success, the band crossed the Atlantic for their first European tour which included riotous shows in Amsterdam, London and Paris. Now back home in NYC, the band has transitioned into creation-mode. Acid Dad is hard at work on LP 2 with new singles slated for release and a Greenway Records full length expected soon after!
The Stonewall Vessels are a psychedelic, genre-bending rock quintet that have been performing together since 2011.
"The band's performance was one of the most memorable of not only the festival, but perhaps that I've ever witnessed … what hooked me and so many others in the first place is the band's unique sound, which is notoriously hard to pin into a particular genre."- Gerard Longo, Lehigh Valley Underground
"The Stonewall Vessels are impossible categorize into one single genre or, really, even a certain set of genres. As musicians they are influenced by a wide variety of styles and even many things outside of a strictly musical realm. "So who are we to just try to fit into one thing," they ask, "when we like so many different kinds of things?" For each member it has always been about coming together, brining all they can to the table, and "let[ing] it come out the way it's meant to be." This effort without a specific goal leads to universality."- Scott Fugger, 36 Vultures
"NYC-based Techno savant AceMo is one among an essential body that is currently reshaping the dynamics of underground music. He has procured a following within New York and beyond due to his tactful melding of House, Rap, Techno, and various idiosyncratic sounds. A focused level of street sophistication is apparent throughout his catalogue of albums and recorded mix sessions."-Willbee Mays